Mistakes are often costly & painful, but no mistake is too great to overcome.
Email us today:  R4WH.Intake@abebrown.org
If you want to give yourself a better life and are ready to make a lasting change, Ready4Work-Hillsborough can help. Recognized nationally, Ready4Work-Hillsborough is a program within Abe Brown Ministries providing formerly incarcerated persons with the skills and support necessary to re-enter the community workforce as a productive and responsible citizen. The program provides:
Case management
Employment skills training
Life coaching
Job placement
In addition, Ready4Work-Hillsborough works with other local organizations to provide support for issues and barriers that may keep you from gaining employment or enjoying a stable life.
Eligibility
Above 18 years old
Released from a Florida prison within the past three years or currently on community supervision with the Florida Department of Corrections
Cannot be a habitual violent offender
Cannot have any sexual offenses
Cannot have pending or open cases
Hillsborough, Pinellas, Pasco, or Polk County resident
Drug-Free
Requirements
Qualified applicants are asked to provide the following information prior to enrollment:
Valid government issued ID or driver's license or Social Security number (if possible)
Actively participate in all applicable program requirements (Professional Development Course, Case Management, Life Coaching, Job Coaching/Follow-up)
Pass initial and random drug screenings for length of program
Incentives
Financial client achievement incentives
HART bus pass to attend Ready4Work-Hillsborough classes
Professional job interview attire
Certificate of completion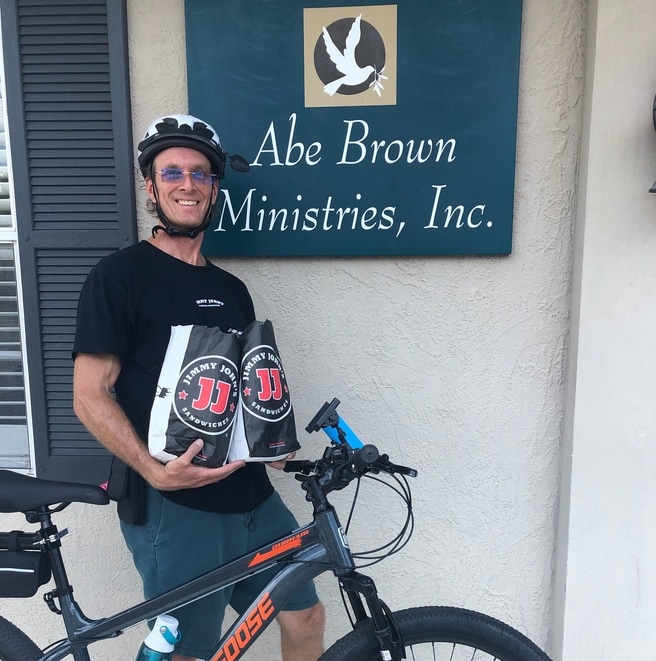 Over 70% of our clients are placed in jobs.

If you are interested in becoming a client with Ready4Work-Hillsborough offered through Abe Brown Ministries, please Contact Us or call 813.247.3285.

View monthly success stories here.