DOMINIQUE McDANIEL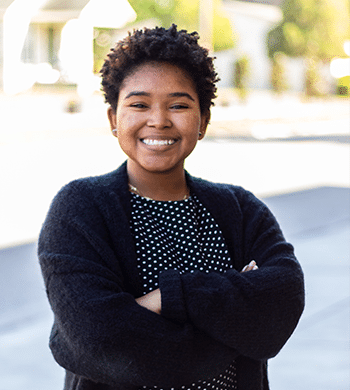 As an Intake Intern for Ready4Work-Hillsborough, Dominique assists candidates through the application and orientation process, and advocates for candidates who may have lost hope.
Dominique was born and raised in Jamaica and Ready4Work-Hillsborough welcomed Dominique as an International Intern during her senior year of college. She was so moved by Abe Brown Ministries' mission, the clients' stories, and the positive environment, Dominique also became a Volunteer in her final semester.
She earned her Bachelor of Arts in Criminology and Psychology from the University of South Florida in Tampa.