"A life coach helps one identify their strengths, challenges, and the obstacles that may be holding you back."
 "Are you listening?" – Rev. Abe Brown
In addition to the job readiness and assistance with basic life necessities like housing and transportation, we recognize that our clients may need additional support to combat the various challenges they might face trying to navigate society: loss of confidence, discouragement, frustration, confusion about which decision to make when, judgment, or even guilt and shame surrounding their pasts.
The role of a Life Coach is similar to that of an accountability partner. A Life Coach will assist clients who do not have a personal support system, helping them to navigate services within the community while inspiring them to get their "selves" back: self-esteem, self-reliance, and self-worth.
Our training is designed to foster safe interactions and to maintain appropriate boundaries that support a healthy relationship between clients and coaches.
The Life Coaching program equips its Life Coaches with the skills required to support formerly incarcerated persons' reentry efforts. Ensuring support and success for Clients, a Life Coach works in concert with inspHire staff.
21 years of age
No felony conviction (within last year)
Not actively on probation/parole
Complete one 4-hour training class
One-year commitment
Submit to a background check

Training Class Topics
The topics below are covered in the life coach training workshop:
History of mentorship
Concepts and practices of mentoring
Qualities of a good Life Coach
Communication skills
Program partners
Common behavioral characteristics
Program rules
Working through challenging situations

Interested in helping clients navigate their new reality? Contact us to learn more about becoming a life coach.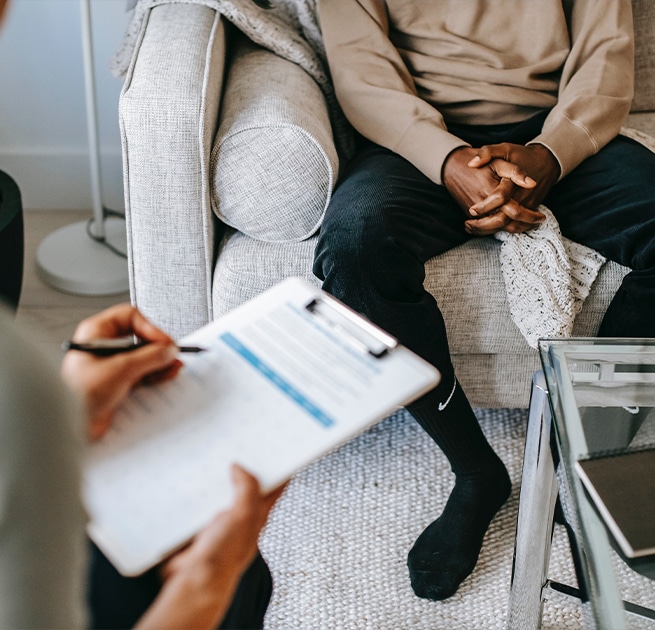 Inspired: filled with the urge or ability to do or feel something.