Are you ready to make the changes it takes to transform your life? Are you motivated by a new beginning? Do you want to be a part of a community that roots for you to be your best self?
If you're ready to make the commitment to creating a better life for yourself, let us help.
inspHire is a comprehensive program, operated by Abe Brown Ministries, that provides formerly incarcerated persons with the skills and support necessary to transition back into the community and workforce as a productive and responsible citizen. The program provides:
Case management
Employment skills training
Life coaching
Job placement
In addition, inspHire works with other local organizations to provide support for issues and barriers that may keep you from gaining employment or enjoying a stable life.
Eligibility
Must be an adult who has served time at a Department of Corrections or Department of Juvenile Justice facility, or
Be on community supervision or probation, or
Participating in a State Attorney's Office Diversion or Pretrial Intervention Program, or
Have a lived incarceration experience
Cannot be a habitual violent offender*
Cannot have any sexual offenses
Cannot have pending or open cases
Drug-Free**
Transitioning back into the communities and workforce of Hillsborough, Pinellas, Pasco, or Polk counties and able to participate in person
*pending circumstances, some client charges may be reviewed on a case by case basis for admittance.
**program admittance dependent on results of drug-screen.
Requirements
Qualified applicants are asked to provide the following information prior to enrollment:
Valid government issued ID or driver's license or Social Security number (if possible)
Actively participate in all applicable program requirements (Professional Development Course, Case Management, Life Coaching, Job Coaching/Follow-up)
Pass initial and random drug screenings for length of program
Incentives
Financial client achievement incentives
HART bus pass to attend inspHire classes
Professional job interview attire
Certificate of completion
Transitional Housing
Check out our monthly newsletter to potential clients, here!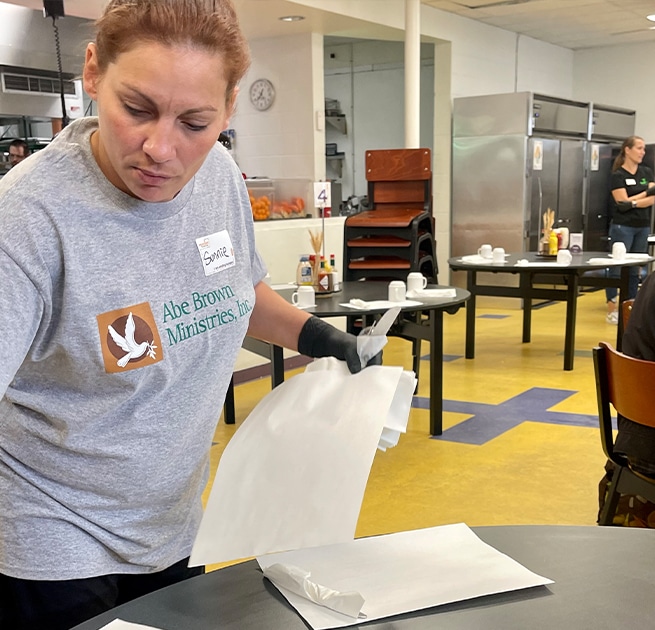 Inspired: filled with the urge or ability to do or feel something.