Meeting needs changes lives...
Your donation touches the lives of returning citizens in a variety of ways! We appreciate you, and we thank you for donating!
Are you interested in being an integral part of the life-changing experiences happening at Abe Brown Ministries?  Please Contact us today!
Title Sponsor for Our Annual Golf Tournament
Our next Annual Abe Brown Legacy Golf Tournament is June 5, 2023. We invite your sponsorship of, or contribution toward, any Sponsorship level.  Please Contact us today for the sponsorship that interests you!
Title Sponsor
Golfer Gift Sponsor
Trophy Sponsor
Golf Cart Sponsor
Photo Sponsor
Event Sponsor
Team Sponsors
Green Sponsor
Tee Sponsors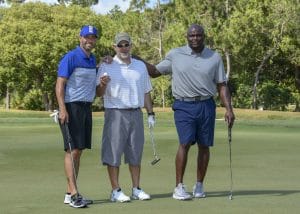 Abe Brown Ministries' Fundraising Banquet
Sponsoring the Annual Fall Fundraiser Banquet is a superb way to reflect your support of the Abe Brown Ministries' unwavering purpose:  To break cycles of incarceration by helping to renew the minds of incarcerated and formerly incarcerated citizens, moving them to change their behaviors and achieve purposeful lives.  Please Contact us today if you are interested in sponsoring the Annual Fall Banquet or attending this dynamic community event!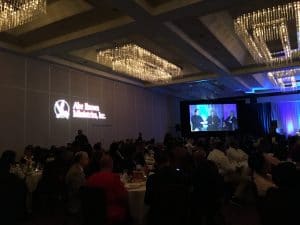 Capital Campaign Finances
Shelter is one of mankind's basic needs.  We all know the value of a good night's sleep and a sure place to call "home".  Secure transitional living is a crucial part of our Reentry+ Program and is equally crucial for developing transition independence in our fellow citizens returning to Florida's communities.  As our Reentry+ Program expands, your meaningful and deliberate contribution can be a game-changer. How? Build, or contribute toward building another Transitional Living Program home on a lot already secured and owned by Abe Brown Ministries.  Interested? Please Contact us today!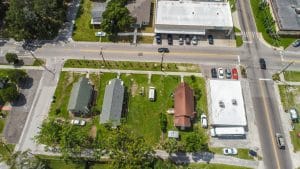 Bus Drivers with Class D and Passenger Designation
Abe Brown Ministries needs volunteers with license designations to drive our transportation assets and transport passengers.  Volunteering to transport the Abe Brown Ministries' team and volunteers on Prison Crusades, and transporting the families of those incarcerated to visit their incarcerated loved ones answers our prayers of:
Reducing recidivism
Replenishing the workforce
Reunifying families
Reinforcing communities throughout Florida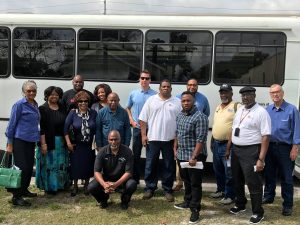 Personal Hygiene Items for Men & Women
Citizens released from incarceration are released with one thing:  Freedom.  Freedom is a great start but can be a real challenge without having basic need hygiene items.  Returning citizens immediately need packaged hygiene items, which you can financially sponsor or purchase and send to Abe Brown Ministries:
Arrival Items:  When a citizen is just released from incarceration, they immediately need unopened, general toiletry items such as soap, shampoo and conditioner, washcloths and bath towels, deodorant, toothbrushes and toothpaste, lotion, socks, and underwear.  Men need razors and shaving cream; women need specific personal hygiene items.
Household Items:  When a returning citizen is establishing their new life in transitional housing, he or she needs laundry detergent, dishtowels, toilet paper, toilet cleaner, furniture polish, twin-sized bed sheets and pillowcases, bed coverings.
General Reentry+ Items:  If you are interested in purchasing or providing any of the following items as well, please Contact us first!
Women:  Business/Work attire.  Dresses, blouses and skirts for office, casual polo shirts, shoes (business and vocational), purses, jeans, casual wear, and undergarments.
Men:  Business/Work Attire:  Office buttoned-down shirts, dress shirts, dress slacks, polo shirts, casual attire, jeans, shoes for business office or vocational environments, and underwear.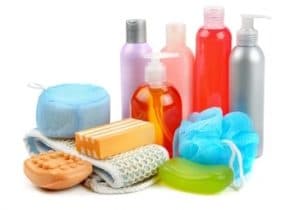 Marketing
Messaging, PR, Printing, Brochures, etc. to effectively and successfully communicate the mission and vision of our Ministry