A Life Coach stands as a "role model for life."
The role of a Life Coach is that of a confidant, counselor and champion. A Life Coach helps build confidence and instill personal accountability/responsibility in people, as well as helps establish boundaries for those seeking assistance.
The Life Coaching program equips its Life Coaches with the skills required to support formerly incarcerated persons' reentry efforts. Ensuring support and success for Clients, a Life Coach works in concert with Reentry+ staff.
Eligibility/Requirements
21 years of age
No felony conviction (within last year)
Not actively on probation/parole
Complete one 4-hour training class
One-year commitment
Submit to a background check
Training Class Topics
The topics below are covered in the life coach training workshop:
History of mentorship
Concepts and practices of mentoring
Qualities of a good Life Coach
Communication skills
Program partners
Common behavioral characteristics
Program rules
Working through challenging situations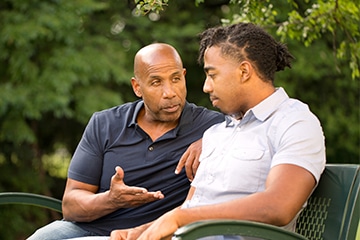 If you are interested in becoming a Life Coach with the Reentry+ program offered through Abe Brown Ministries, please download and complete the Become a Life Coach form and submit it here.

You can also Contact Us or call 813.247.3285 for more information.